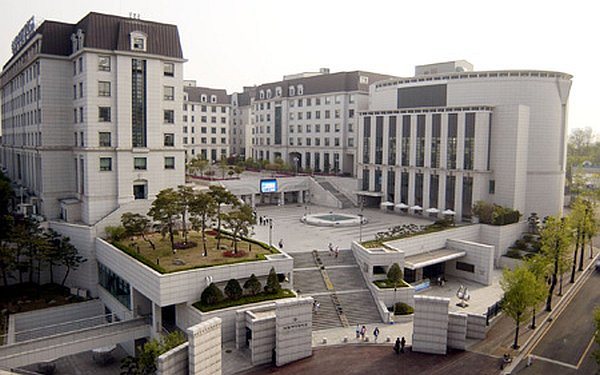 Archive Copy.
Venue
.
Address: Sookmyung Women's University
(Renaissance Plaza area, or ask for "Gemma Hall")
142 Cheongpadong 2(i)-ga (100 Cheongpa-ro 47-gil), Yongsan-gu, Seoul, South Korea
(technically known as "Second Campus," it is immediately across the street from the front gate of the "First Campus")
(Korean: 서울 용산구 100 청파로 47길  숙명 여자대학교)
Link to Google Maps or see the the image below.
Floor Plan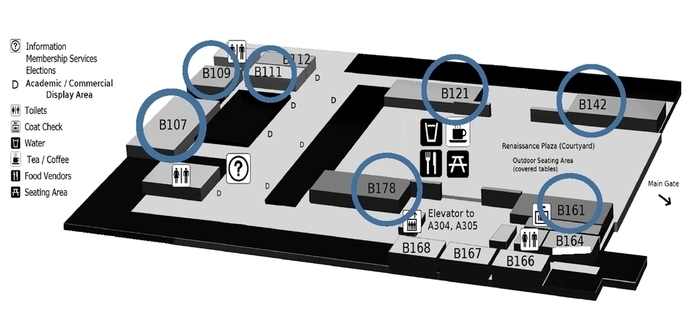 Transport
.
By Taxi
Taxis are plentiful and cheap in Seoul. A fare from Seoul Station to Sookmyung Women's University for instance should be around W5,000 (~US$5). Taxis accept cash and many also accept local credit card payments. It is customary to enter a taxi on the right hand side of the vehicle.
When entering the taxi ask the driver for "숙명 여 대학교" or "Sookmyung Yo Dae Hakyo"
 
By Subway & Walking 
Line 4 (Light Blue)  Sookmyung Women's University Station.
Go out Exit 10 of Sookmyung Women's University Subway Station line No. 4. Walk through the tunnel under the railway line *(Line 1 Dark Blue - see below), cross the main road, and walk up the hill towards the university. Keep going up the hill (approx 500 meters) until you come to a second set of traffic lights. Campus 2 (on the left) displays a large staircase. Follow the signs, crowds, and volunteers up to conference registration!
 
Line 1 (Dark Blue) Namyeong Station.
This subway line is on elevated tracks near the university. At Exit 1, turn left. At the intersection turn right and follow the elevated train line until you reach the next light. Tun left, go up the hillL at this point, the directions are the same as above.
 
From Incheon and Gimpo International Airports  
International attendees entering Korea through Incheon or Gimpo International Airports can use the Airport Express (Arex) or Airport Commuter Trains to get to Seoul Station.
Both of these services leave from the basement of the Airport CGV Movie Theatre building opposite the Arrivals hall.
Both train services terminate at Seoul Station.
The Express Service is Non-stop from the Airport and costs W8000 and takes just over 20 minutes to arrive at Seoul Station
The Commuter Service is W2000 and stops at 8 stations before arriving at Seoul Station. This journey takes approx 40 minutes.
 
From Seoul / Yongsan Stations
Sookmyung Women's University is found halfway between these two stations and is a W5000 taxi fare from each.
Personal Automobiles
KOTESOL strongly encourages you to make use of the mass transit system of Seoul (taxis are considered mass transit in Korea) rather than driving a personal vehicle. Parking is limited at Sookmyung University, particularly on Saturdays, when many classes are in session. Parking validation cards are available each day at the KOTESOL stand near Gemma Hall. With validation, parking is roughly 6,000won per day. Validation is not accepted for overnight/after-hours parking.
---