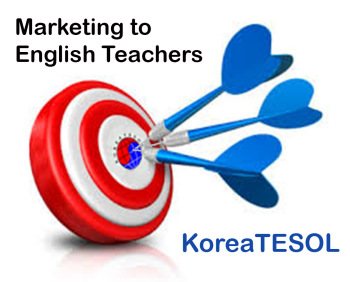 KOTESOL provides direct access to thousands of current classroom teachers of English in South Korea.
Our mediums of contact are diverse:
 
International Conference

program book
pre-conference issue of The English Connection
conference display booth
conference commercial sessions
conference co-branding

Event Sponsorship Levels
Promotional Activities (media streams and advertising)
 

Other conferences

program book
conference display booth
conference commercial sessions
 

Print media with PDF online

Website Advertising

Online/Email "News" and periodic announcements

Local (Chapter) and Special Interest Group meetings

Nine local chapters meeting regularly, often monthly
3-5 Special Interest (topical) Group functions per year
The 2018 Print Publications Schedule & Rates Chart (in PDF) may be found here (or see link lower on this page).
 
Partnership comes with Privileges! Learn more about becoming a KOTESOL Organizational Partner, with discounts and priority selections, at
http://koreatesol.org/organizational-partners
Further information concerning these marketing opportunities:
--- check http://koreatesol.org/content/more-marketing-avenues
--- contact the KOTESOL OPs Liaison, Rob Dickey, at opliaison@koreatesol.org
* KOTESOL does not sell or rent our membership and attendee contact information.