By Webeditor Membership on October 2, 2013 - 7:55pm | Reads | News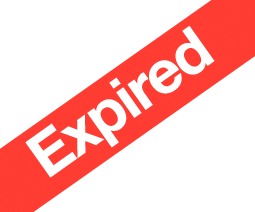 Has your membership expired?
Have you just renewed, but still received an expiration notice?
Are you wondering when your membership will expire?
Have you received the following message?
KOREA TESOL: role expired
The role, , you acquired by purchasing a product at our store has expired. Any special access or privileges that came with it are now gone. You can purchase it again by going to KOREA TESOL

Thanks again,

KOREA TESOL
More than 80% of KOTESOL's memberships expire on September 30th each year.  At that time the KOTESOL web system automatically sends out notices that your membership has expired, even if your membership renewal is in process.
Renewals:
If you have renewed your membership recently please be aware that the KOTESOL payment process requires several manual steps before your renewal shows up on the website.  Under normal circumstances this process takes about a 7 to 10 business days.  Most KOTESOL members renew just before conference so it may take a little longer for the site to show your membership renewal.  Your KOTESOL volunteers (unpaid!) are working as fast as we can.
Please don't worry, the treasury will record your payment and your membership renewal even if it has not shown up on the website yet.  You should receive confirmation from the treasury when it happens.  Please place admin@koreatesol.org in your approved senders list and/or address book so the you will receive the confirmation notices. Please note that this email account is design for outbound traffic - do not send messages there or they may never be found.
Tracking your order:
You may view and track the status of your order by logging into your KOTESOL profile and clicking on the "Orders" tab.  Your order will say "Completed" and include a treasury comment (notification is e-mailed to you at the same time) when the treasury confirms payment.  Our membership data manager receives notice to update your online profile membership status shortly after that and updates your profile accordingly as soon as he can.  The entire process usually takes 7 to 10 days.  Login and see your profile at http://koreatesol.org/user
We recommended that you place "admin@koreatesol.org" into your preferred senders list and/or your e-mail address book to help insure that messages from KOTESOL are delivered to your inbox.  Also note that in an effort to control spam, many schools and other institutions routinely junk e-mail messages from outside the country or that are in a non-native language.
Should you have any further questions please feel free to contact KOTESOL on http://koreatesol.org/contact