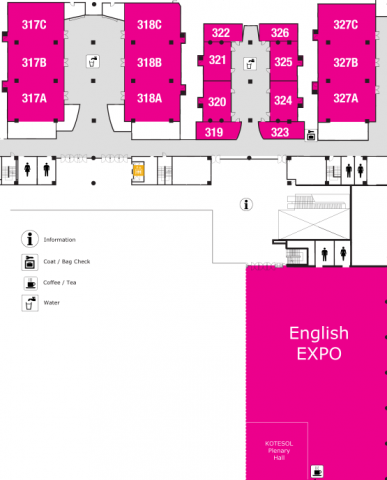 Archive Copy.
The floorplan for the KOTESOL 2015 International Conference and English Expo - a larger image may be downloaded by right-clicking on the image/ link below.
Please note that the Plenary Sessions and Opening Ceremonies will take place at Plenary Stage in the English Expo (Hall C4). All registered attendees of the Conference have free access to the English Expo (where our conference displays are also hosted). Just show your pass (badge)!
The conference area is near the escalator by the West Gate of COEX (if you are entering from the Main Gate, that is essentially the "east" side of COEX, so cross the main floor).