Webeditor Yongin
Date:
Saturday, March 11, 2017 (All day)
Location:
Gangnam University, Yongin
40, Gangnam-Ro, Giheung-gu (Gugal-dong 111)
Shallomkwon (살롬관) Building, Fifth Floor (Room to be determined and see the Kangnam University campus map below)
16979
Yongin
,
Gyeonggi-do
South Korea
Gyeonggi-do KR
2 p.m. - 5 p.m.
Yongin Chapter has put together a day of presentes with information for everyone who is teaching English. We will explore the following three areas and also encourage time for all our participants to truly share their insights and ideas. The three specific areas include:
Critical thinking and media literacy
Cultural considerations of Korean learners
Why grammar is necessary to help students be better speakers
Presenter: Tim Yackley
Title: Critical Pedagogy in a Post-Truth Era
Time: 90 minutes
Abstract: 10 Tricks to Teach Critical Thinking and Media Literacy in a World of Spin, Bias, and Fake News. No. 7 Will SHOCK you! We will discuss the importance of media literacy, critical thinking and the ways news, advertisers, and politicians attempt to influence your thinking. As well as the ways that we, as teachers, can help our students differentiate between facts and alternative facts.
Presenter bio:
Tim Yackley is a TEFL Certified ESL Teacher with over ten years of teaching experience including 6 years of work at universities both in Korea and the United States. He completed his Master's degree in TESOL at Dankook University. He has taught at Virginia International University, Anyang Foreign Language High School, and Daelim University, He is currently teaching at Catholic University in Bucheon
Presenters: Katie Lim + Duksoon Hahn 
Title: The Invisible Barrier: Cultural Tips to Understand Korean Students Better
Time: 25 mins
Abstract: You came to Korea having a big dream to succeed following your career path. However, it has not always been so easy. Let's say, you feel like there is an invisible wall between you and your students in your classroom. You might wonder what creates such a wall. "Why aren't my students participating actively? Why do they always look tired? Why do they always say "so-so" to my how-are- you-question? Oh my god, do they hate me?" You know what? They neither hate you, nor mean to be rude by not actively participating. There are simply cultural differences that result in teaching difficulties in your classroom. Therefore, to successfully get ahead in your career, you need to learn that you and your students are from different backgrounds. For this reason, you must perceive the world of learning through different angles. This is what we will discuss in this workshop, so please come and enjoy!
Presenters' bios:
Katie Jiyeon Lim, who has recently been elected as a secretary, Yongin Chapter KOTESOL, majored in Tourism and French in college and TESOL in M.A. About 10 years ago, she couldn't even say a word in English, but now she is teaching TOEFL to secondary students. From a beginner speaker to becoming a language instructor, she experienced a lot of things about how language develops, what motivates and discourages learners, what methodologies are effective in different settings, and so forth. Among them, her recent interest is grammar-semantic/grammar-discourse interface. If her experience can help, she is willing and is always open to share her stories with candidate teachers or those who like to improve their teaching competence.
Duksoon Hahn has really enjoyed meeting other English language teaching professionals and appreciates everything she has learned through attendance at the KOTESOL events. She has been attending regional chapters and international conferences for over ten years. As a result of these positive experiences, she is elected to serve as the Yongin Chapter Vice President and asked to co-chair of the Yongin Chapter Conference in 2017. Duksoon Hahn currently runs a study room in Pyeongtaek, enjoys being a mother, and volunteers in Pyeongtaek.
Presenter: Youngseo Choi with helper Sheryl Moon
Title: Why do foreign teachers and speaking teachers need to know grammar forms?
Time: 25 minutes
Abstract: I want to tell you about 'real' Korea's educational environment or system from a former student's perspective so that you can see where to focus while you are teaching English. First, with my friend Sheryl, we will have an icebreaker for 'open Q' or open questions. In the presentation portion, I am going to focus on 'teaching grammar' even though you are a speaking teacher. I will be talking about the 'Sooneung', and trying to convince you that grammar teaching is valuable. If you are teacher in an English academy, I think this presentation can give you a new point of view or way of teaching. Hope to see you March 11! Thank you for reading!
Presenter bio:
My name is Choi Young-seo and my English name is Sandy. I am a student at Yongin University. I have been teaching English to students for 4 years, from kindergarten to the third (3rd) grade of high school. This is my second year as a student representative of Yongin KOTESOL.
Questions and Concerns, please call Yongin Chapter President Martin Todd: 010-2424-5411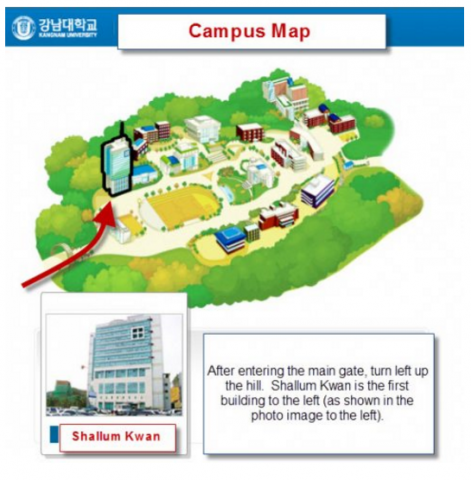 Members may register for this event