By Webeditor Membership on September 26, 2014 - 1:01pm | Reads | News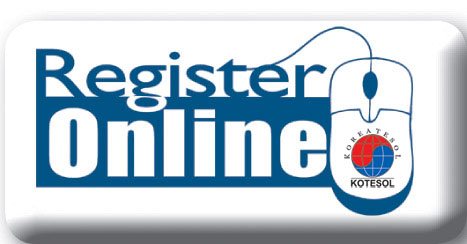 Pre-Registration has Been Closed.
Thank you for pre-registering!
If you missed the cutoff you may register in person at the KOTESOL -KAFLE Conference.
October 3~5 at the Seoul COEX Confentioin Center Hall E (3 Floor)
Printer's glitch! You Win!
Pre-registration for the 2014 KOTESOL-KAFLE International Conference has been re-opened to SEPTEMBER 28th at 11:55.
(Because the printers didn't deliver the name-tag materials on schedule, our registration team isn't able to start producing badges. Since they aren't working, we thought we'd give folks more time to get their names on the pre-reg lists!)
Members, groups, and non-members can register online at discounted rates.
Members: 50,000 won (onsite price: 60,000) 
Non-members: 75,000 won (onsite price: 85,000)
Students: 25,000 won (undergraduates with ID only; onsite price: 30,000)
Groups (5 or more people): 65,000 won per person (not available onsite)
Presenters: 60,000 won (not available onsite)
Your membership must expire on or after October 31, 2014, to qualify for the member price. You may join KOTESOL or renew your membership as part of the pre-registration process; just choose the appropriate "Conference fee + Membership" option in the "Payment Total" field, and write "Joining now" or "None" as your membership expiration date.
If you pre-register for the conference as an attendee, your conference pass will be waiting for you in the Pre-registration area at the conference. It will be filed under your last name, and you may pick it up at these times:
Saturday, October 4: 8 a.m.-5 p.m.
Sunday, October 5: 8 a.m.-1 p.m.

Presenters should pick up their conference pass in the Presenters' Lounge.
If you have any problems or questions, please check our Registration FAQ.