By Webeditor Membership on June 14, 2017 - 8:55am | Reads | News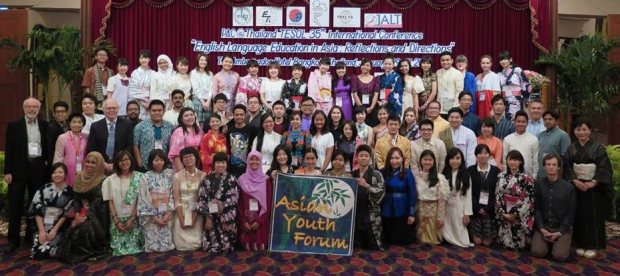 Do you know university students who would benefit from a program in intercultural relations and global leadership? Encourage them to apply for the 16th Asian Youth Forum (AYF 16), coming to Korea this October as part of the 25th Korea TESOL-PAC International Conference!
October 18-24, 2017, students aged 18-25 from all around Asia will gather in Seoul for a week of academic seminars, sightseeing, and cross-cultural workshops. AYF is only held in Korea when KOTESOL hosts the PAC conference, so this is a rare opportunity for your students to attend without paying for airfare. Additional information, including an overview of the schedule, various levels of participation, and respective prices, is available in the attached publicity flyer.
Students who are interested in applying must submit the application form (attached below) with a teacher's approval (as their official "AYF advisor") by September 15 (NEW deadline!). The KOTESOL AYF coordinator will submit a short list of candidates to the AYF chair, who will make the final selection and notify invited students later this summer. For additional information, please see the attached publicity flyer; any questions not addressed in the flyer can be emailed to Sunkyung Kim, the KOTESOL AYF coordinator.