By Webeditor_Sig Professional Development on June 10, 2013 - 7:36pm | Reads | News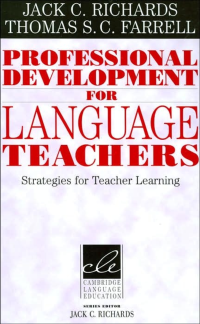 The Professional Development SIG (special interest group) is pleased to announce our first study group. This will be a reading group. Other types of study groups, including a Portfolio Development self-help discussion group, will be launched shortly.
The first reading group will undertake
Richards, Jack C. & Thomas S.C. Farrell (2005). Professional Development for Language Teachers: Strategies for Teacher Learning. Cambridge University Press.
The Preliminary schedule for the group is:
Jan 10-20. Acquire books. Read Chapter 1 (The nature of teacher education).
The first three chapters this group will undertake are available online. We will do a group order of books with a generous discount from Cambridge University Press Korea for those who do not have the book. Contact Rob Dickey via the SIG webpage for more information. 
http://www.koreatesol.org/professional-development
Read and develop through your summer!