By Lindsay Herron on February 5, 2018 - 6:38pm | Reads | News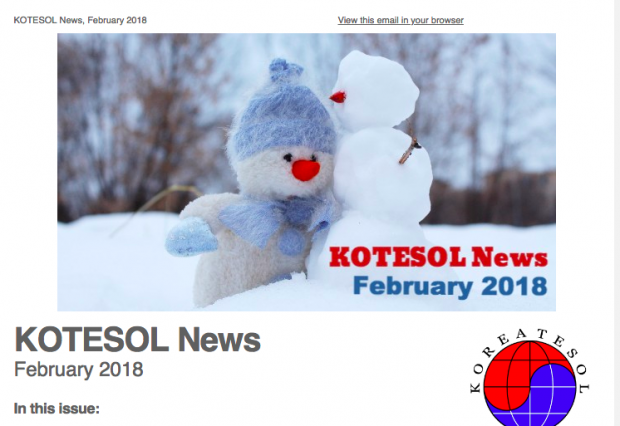 The February 2018 issue of KOTESOL News, our monthly email newsletter, is now available! Highlights of this issue include February chapter events and some important deadlines members should be aware of. The issue was sent on February 5 to 1,990 subscribers.
Read, share, or subscribe here!