Webeditor Daejeon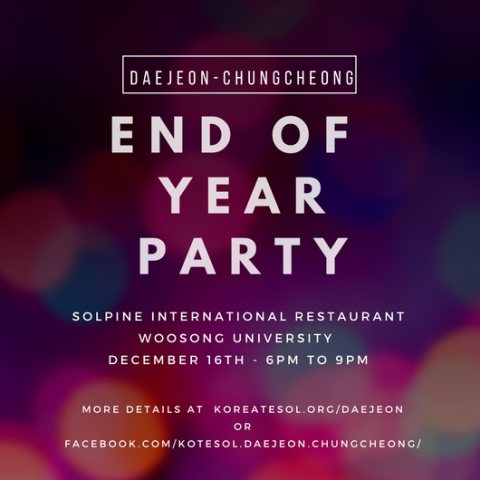 Date:
Saturday, December 16, 2017 -
Location:
Solpine International Restaurant
South Korea
KR
It's almost time for the DCC End of Year Party!
The party takes place on the 16th December at Solpine Restaurant in Woosung University. We'll start off by having dinner; after that we'll do our secret santa event, then play board games together. Also, if you have any wintery snacks you'd like to bring (mince pies, gelt, stollen etc), please do so! 
KOTESOL members, non-members, family and friends are all welcome - please bring everyone!
If you'd like to participate in the secret santa event, please spend no more than 15,000 won on the gift. Also, if you have any board games you'd like to play, please bring them along. Let's share and enjoy the end of year together!
See you on the 16th!