Webeditor Daegu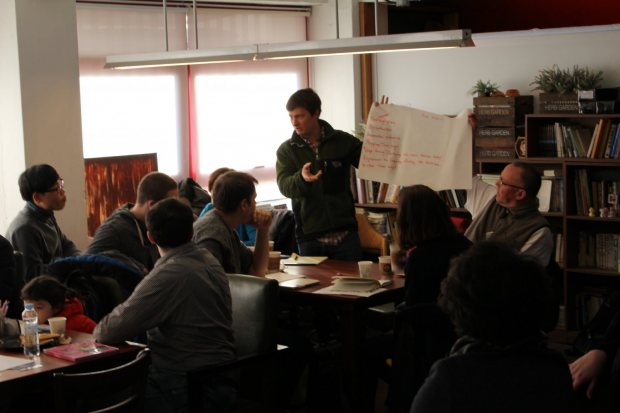 Date:
Saturday, March 4, 2017 -
Location:
Ecology Oriental Wellness Experience Center
South Korea
KR
The Daegu-Gyeongbuk Chapter is back for 2017!
Daegu-Gyeongbuk KOTESOL is kicking off the new year of meetings/workshops with a NEW VENUE and we'd like you all to join us. Come out on Saturday, March 4th from 3pm to 5pm for an informal and fun meeting at the Ecology Oriental Wellness Experience Center on Oriental Medicine Street in Daegu. Feel free to bring a friend and invite your colleagues, too.
In addition to a new venue, we are also trying out a new 'look'—meaning there will be less lecturing and more interaction. Be ready to JOIN in the conversation and SHARE your experiences, thoughts, and ideas.
3PM Meet'n'greet new friends and old
3:30 Workshop: MyKOTESOL
4:00 Share a tip, a resource, or bust a move.
4:30 KOTESOL news and notices
5PM KOTESOL Social event nearby (TBA)
Who: KOTESOL meetings are FREE for students and teachers alike – anyone with an interest in English is welcome.
Location:
Ecology Oriental Wellness Experience Center
(On Oriental Medicine Street – behind Hyundai Department Store)
Namseong-ro 24
에코한방웰빙체험관
대구광역시 중구 남성로 24
Ph) 053-422-9651
Directions:
From Banwoldang subway station (line 2), exit in front of Hyundai Department Store (HDS). Daegu Oriental Medicine Street is behind HDS; head there and turn left. There is an old-fashioned church building on the right and the Ecology Oriental Wellness Experience Center is on your left. Enter the building, head out the side door, and walk up the outdoor steps to the second floor conference room.
We hope to see you there!
(Check out the event on Facebook: https://www.facebook.com/events/243745626035694/)