By Webeditor National on June 28, 2016 - 12:27pm | Reads | News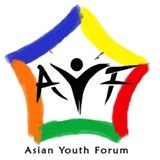 Study-Abroad (1-week) opportunity for Korean university (and college) students. Deadline to apply is July 15th. Please inform your students.
The Asian Youth Forum is a dynamic annual event which brings together college students from across Asia for an exciting week of international exchange. AYF is designed to promote global awareness, cross-cultural communication, international understanding and leadership skills - all through the medium of English as a global language. AYF 15 in Taiwan offers participants a special chance to encounter a variety of exciting people, languages and issues. Come and join us to make international friends, explore other cultures and discuss what Asian youth can do to build a peaceful world free of prejudice, poverty and pollution! AYF 15 will be held in Taipei November 8-16, 2016
Students should apply online at https://www.facebook.com/theasianyouthforum not later than July 15, 2016.
See below for more information.
KOTESOL is a founding partner of the Asian Youth Forum and PAC : The Pan-Asian Consortium of Language Teaching Societies.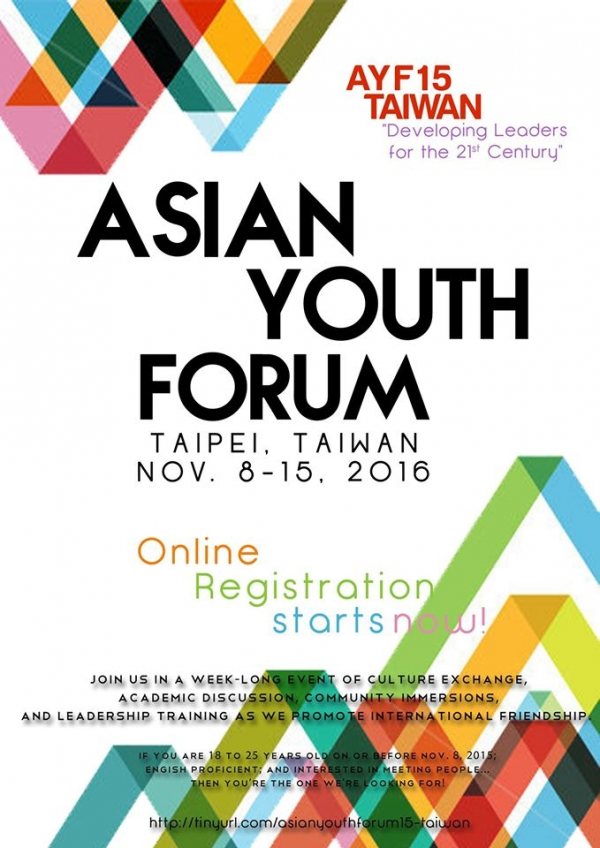 AYF Eligibility
Participation in AYF 15 is open to students who belong to AYF or PAC partner schools or nations
Applicants must have good English proficiency plus an interest in Asian peoples, cultures & issues
All applicants must be Asian country nationals / citizens from the Asian region
 
Notice of Acceptance, Invitation Letters, Taiwan Visas
Your participation in AYF will be officially confirmed during the summer.
At that time, participants will be sent an AYF Invitation letter so they can get their visa to Taiwan
 
Cost
Participants who join the 15th Asian Youth Forum in Taiwan will be required to pay 2 costs:
round-trip transportation expenses from their home city to Taipei, Taiwan
an AYF participation fee which will cover 1 week's accommodation, meals and program expenses ($350USD).
The Asian Youth Forum  (AYF) is a non-profit volunteer international exchange program based in Japan.
AYF has been active in youth exchange since 1999. Check out "AYF Asian Youth Forum" at Youtube.com