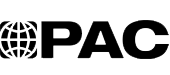 PAC : The Pan-Asian Consortium of Language Teaching Societies
Updated: January 8, 2018.
TESOL Intl Assn Events ㅡ IATEFL Events ㅡ International ELT Events  ㅡ  Domestic ELT Events ㅡ  KOTESOL Events (Major)  .
---
ㅡ 2018 ㅡ


ThaiTESOL 2018: The 38th Thailand TESOL International Conference
Digital Literacy in English Language Learning and Teaching
January 26-27, 2018; Chiang Mai, Thailand
Web: http://tesol.conferences.in.th/
CFP: September 30, 2017
TBLT in Asia 2018 (JALT TBL SIG Conference)
June 23-24, 2018; Ryukoku University, Kyoto, Japan
Web: http://www.tblsig.org/conference
CFP: October 1, 2017 - March 15, 2018

  JALTCALL2018: 25th Anniversary Conference
New Directions in Educational Technology
June 8-10, 2018; Meijo University, Nagoya, Japan
Web: https://conference2018.jaltcall.org/

JALT2018: The 44th Annual International Conference on Language Teaching and Learning, and Educational Materials Exhibition
Diversity and Inclusion
November 23-26, 2018 (Fri-Mon)
Shizuoka Convention & Arts Center (Granship), Shizuoka City, Shizuoka, Japan
Web: https://jalt.org/conference/jalt2018
CFP: Feb. 12 (program@jalt.org)
---
ㅡ Innternational Partners ㅡ
2018


The 14th Annual CamTESOL Conference on English Language Teaching
English Language Teaching in the Digital Era
February 10-11, 2018; Phnom Penh, Cambodia
Web: https://camtesol.org/Camtesol/2018%20Conference
CFP: September 5, 2017


ACTA Conference 2018
English Language Learning in a Mobile World
October 2-5, 2018; Adelaide, Australia
Web: https://www.conveneit.com/secure/onsite/acta_2018/
 
---
ㅡ Domestic Partners ㅡ
January 2018
2018 KATE SIG (Special Interest Group) Conference
New Paradigm of English Education in the Era of the Fourth Industrial Revolution
January 6, 2018 (09:30 - 17:30)
56th Anniversary Hall (56주년 기념관), Hannam University, Daejeon
Web: www.kate.or.kr
July 2018
The 2018 KATE International Conference
Locally Appropriate Pedagogy in the Post-method Era
July 6-7, 2018 (Fri-Sat); Sookmyung Women's University, Seoul
Web: http://www.kate.or.kr/KateNews/view.asp?SqeID=363
CFP: Feb. 20, 2018
October 2018
The 2018 ALAK International Conference
Opportunities, Challenges, and Directions: Celebrating 40 Years of ALAK
October 13, 2018; Sogang University, Seoul
Web: https://alak.jams.or.kr/co/com/EgovMenu.kci?s_url=/po/community/notice/n...
CFP: Feb. 20, 2018
---
The International Academic Forum
For special registration discounts for KOTESOL members, see PDF attached at bottom of this page.
IAFOR Conferences for 2018
January - December, 2018; Worldwide
Web: http://iafor.org/conferences/
---
---
Korea TESOL is a founding member of PAC: The Pan-Asian Consortium of Language Teaching Societies. PAC now includes JALT (Japan), ThaiTESOL (Thailand), ETA-ROC (Taiwan), FEELTA (Far Eastern Russia), and PALT (Philippines), as well as Korea TESOL.