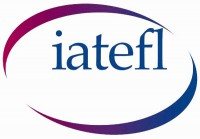 International Association of Teachers of English as a Foreign Language
2017-18 IATEFL Calendar of Events
Updated April 24, 2017.
Information on IATEFL at bottom as PDF.
KOTESOL Partner Assn. Events  ㅡ  International ELT Events  ㅡ  KOTESOL Events (Major) 
---

 Brighton 2018
The IATEFL International Conference and Exhibition
April 10-13, 2018; Brighton Center, Brighton, UK
Web: http://conference.iatefl.org/2018/
IATEFL SIG (Special Interest Group) Events
IATEFL 2017 Conference brochure attached at bottom as PDF.
IATEFL Membership information attached at bottom of this webpage as PDF.
---
Korea TESOL is an Associate of IATEFL.