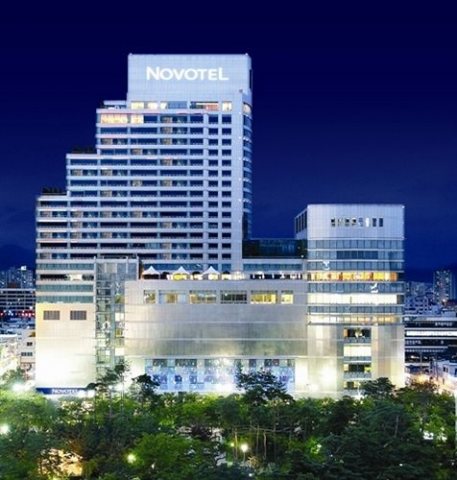 Archive Copy.
There are advantages to staying at the official conference hotel. Casual meets with the conference stars and others, an extra-comfortable night's sleep around a busy conference day... and a range of restaurant and entertainment options nearby in central (Jungangro) Daegu - from TGIFridays and VIPs to KFC, Mr. Donut, and McDonalds.
Novotel Ambassador Daegu
"City Centre"
노보텔 앰배서더 대구
611, Gukchaebosang-ro, Jung-gu
Daegu
+82-053-664-1101
A substantial discount on rooms is available through online services such as hotels.com and agoda.com
There are numerous inexpensive motels in the Kyungpook University/Bokhyeon (Buk-gu) district of Daegu, near the conference venue. See map below for a general guide. These run from 30,000 to 70,000won per night, generally staff do not speak English.
KOTESOL does not provide accommodations booking services.