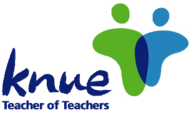 Archive copy.
Korea National University of Education is located between Cheongju & Jochiwon) in Chungcheongbuk-do, South Korea (the Republic of Korea), roughly one hour south of Seoul on the Korea's Express Rail KTX.. Popularly known as "KNUE" or "Gyowon-dae", it is generally regarded as Korea's top post-graduate school for primary school teachers. Undergraduate degrees and graduate studies for secondary school teachers are also available. Google Map for KNUE.
A general "get to KNUE" guide is available here (a PDF file with maps and hints about trains, busses, and taxis). There will be shuttle busses available from some train and bus stations.
If you'd like to visit the university website, it's at http://www.knue.ac.kr
For those planning to join both the National Conference on Saturday May 25th and the Sunday half-day workshop on the 26th, we will be coordinating a block of hotel rooms.
All sessions hosted in the Jonghap Building (종합교육관) unless otherwise noted. Download campus map here.
Information on shuttle busses from trains and intercity (express) busses is available on the Transportation page. If you plan to stay overnight, be sure to check the Accommodations page.