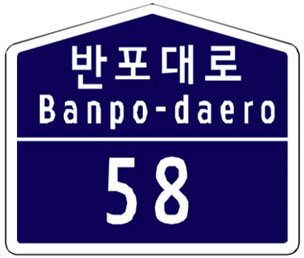 Your postal address has changed (again!).
Hackers are more active.
Are you keeping up?
In August 2015 the postal codes in Korea changed to a new 5-digit system (no dash).
Additionally, recently Korean law changed to mandate 10-digit passwords on commercial sites. Although KOTESOL is exempt from this particular provision, we strongly encourage members to update their passwords along with the information listed in their member profiles.General guidelines for internet security are that:
Not all your internet logins should be the same
Passwords should be different on different websites
Passwords should be updated (changed) regularly
Passwords should be complex (capital and lower-case letters, plus numbers)
Think PassPhrase (something you can remember)
You can request a new (temporary) login at any time, sent to your registered email address
 
The KOTESOL website has moved to the "secure" system -- https.
This provides increases user security over non-secure internet connections. (Most internet connections are non-secure unless you use a personal VPN or other high-tech resource.)
In the next few weeks three KOTESOL publications will be placed in the mails: Korea TESOL Journal, KOTESOL Proceedings 2014, and The English Connection (TEC). We use the data in your member profile to send you your publications.
The "se-juso" system (modern street address) has become official for all government services (since 2014, in fact).  Every building in Korea should now have the blue-and-white new street address sign in both Korean and English. The old "dong" (lot-addressing) system is to be totally abandoned, along with the old postal codes.
Have you recently checked your mailing address in the KOTESOL membership data-management system?  Check your member profile. You probably need to fix it up.  We no longer spend several hours each mailing trying to adjust over 700 labels: inserting names, postal codes, etc.
You also have the option to opt out of postal mailings (click the tickbox). As a current member you can see all publications on PDF files on the website under the Publications section.
We strongly encourage you to complete the other sections in your profile as well. List your educational and teaching background. It helps us with various demographics reports. Confirm your chapter affiliation.
1. Information that MUST be included in your mailing label for the post to be delivered
your name
your building or business name (if needed) and unit #
your complete street address (include urban districts - 구 - if needed)
city, province (if needed), and postal code
COUNTRY ONLY IF OUTSIDE KOREA  (e.g., JAPAN (ALL CAPS please))
 
The mailing label can be done in either the Korean language or English language. Please note that Korean language addresses typically place the postal code and  province/city/district on the top line, then street address, then building or campus name and home/office details, and then recipient's name, with postal code on the final line.  See far below (or to the right) for examples. It seems the post offices prefers the new postal code in [brackets].
You have seven lines available for your address label.  Each line may not exceed 35 English characters (22 Korean blocks).
Please note that the information in the Mailing Postal Address box in your profile is the only information that will print on your mailing label.  If it is incomplete, you won't get your mail. No other data collected on this profile page will be inserted.  It can be confusing: we need your profile address, not the "default shipping address" in your account address book.
Again, you should type out a full and complete mailing label.
The address that appears in the normal "view" mode of your profile has been machine-rendered for fast viewing, the full and correct information can only be seen in the "edit" panel of your profile. Please be aware that the "view" display may merge lines and delete spaces. Don't worry about that, we use the full-data as it appears in the "edit" mode.
 
2. How to find your new mailing address, if you don't know it
Your recent cellphone monthly statement or utilities bill should have the new postal code and street addressing.
If you are uncertain of your new postaladdress, you can search on the government's map service
http://eng.juso.go.kr/openEngPage.do
This is an English language page using map-imaging technology. (This page may work better in Internet Explorer, requires java.)
Only need your new postal code? The Korean Post Office offers a text-based service in English, but you need to know how to spell your address.
http://www.epost.go.kr/roadAreaCdEng.retrieveRdEngAreaCdList.comm
There are various non-imaging conversion services as well.
Korea Telecom - http://www.ktmoving.com/service/newadd_search.jsp
Seoul City's address converting - http://address.seoul.go.kr/main/main.aspx
 
3. How to correct your mailing address in your online profile
You correct your information by logging in to the KOTESOL website and editing your profile. http://koreatesol.org/user/
When you are logged in, on your user page, click the "edit" tab. Note: Please use this edit profile tab and not the "Address book" tab.
Use your registered email address for your login (not a user ID). If you have lost your password, you can request a new temporary password on the user page.
Please note that the website does not view well in some versions of Internet Explorer. If you have difficulties, try a different browser.
You may also change your contact email address and update your phone number. (Note-- some Korean university and commercial email providers are not happy with KOTESOL's default email server. Please consider using an international email provider to receive your messages, perhaps then forwarding to your other email accounts? Naver, Daum, Hanmail do not like KOTESOL).
Please do not change your user ID. User-created IDs cause various problems in system administration.
KOTESOL does not share member data with others. Reports of bulk data (e.g., number of members with Masters in TESOL) may be produced and shared.
We strongly encourage you to complete all areas in your profile. Better understanding of our members leads to more useful services.
Please use the contact form to report any problems. http://koreatesol.org/contact
We look forward to seeing you at events in the spring. See more about upcoming events: http://koreatesol.org
 
An English-language mailing label (model) *
James Joyce
Hansol Apts 203-1208
321, Seogubeoldaero 2-gil
Naeil-dong, Seo-gu
Daegu
[45326]
A Korean-language mailing label (model)
[45326]  대구광역시 서구 (내일동)
서구벌대로 2길, 321
한솔 APT 203동 1208호
James Joyce

 
* Please note that if apartment building number and unit number are listed without "dong" and "ho" (동-호) the building number should always come first, then a dash, then the unit number. The neighborhood name (동) is optional in the new address system, but perhaps helpful during the transition era.