Webeditor Membership
Location:
Ashley at Gongdeok Station (애슐리 공덕역점)
서울특별시
South Korea
KR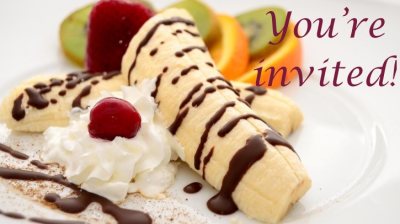 You are cordially invited to a night of conversation, comestibles, and camaraderie during FAB11 & the 2017 National Conference! Join us for an informal dinner:
Saturday, May 13
6-8 p.m.
Ashley buffet restaurant (Gongdeok Station branch)
All members and conference attendees are warmly welcomed!
The price is 19,900 won per person for the salad bar buffet; please RSVP by May 11 so we can adjust our reservation as needed.
---
Directions
Map
Address in Korean: 서울특별시 마포구 마포대로 137 (공덕동) KPX타워 지하1층 애슐리 공덕역점
Bus 
Take the 400 bus (right in front of the main campus at Sookmyung Women's University) heading towards Hyochang Park Subway Station. Get off at Hyochang Park Station and transfer to Line 6; exit at Gongdeok Station. Once at Gongdeok Station, go out exit 3 and walk until you see a blue man statue on the left. The steps to the restaurant will be on the left, and it's in B1.
Taxi 
Gongdeok Station is a short (~15 minutes, depending on traffic) taxi ride from Sookmyung Women's University.
For the taxi driver: 공덕역 애슐리, 3번 줄입구 (KPX타워)
---
Helpful websites