By Webeditor International Conference on October 22, 2017 - 11:19am | Reads | News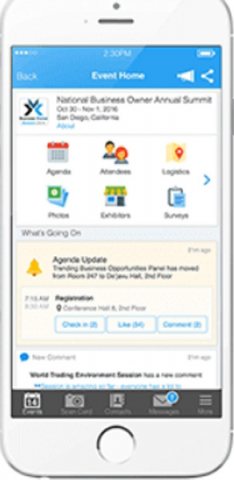 At the International Conference, KOTESOL will offer attendees the opportunity to go paperless by using a conference app.  The conference app, by Whova, will provide attendees with a digital version of the conference book and so much more.  In the app participants will be able to peruse the schedule and read presenters abstracts and bios, they can select the sessions that interest them and build their conference schedule.   Attendees will also be able to provide KOTESOL with instant feedback during the event and share their thoughts with other attendees. 
Most of all the app promises to make networking easier.  Attendees set up a profile, and then they can explore the profiles of event speakers and attendees.  It will also be possible to send in-app messages and exchange contact info.
It is also KOTESOL's hope that the Whova app it will enhance the conference experience.  Although both the conference book and app are free, when completing online pre-registration form attendees are asked if they would like a book or would rather go paperless.  The invitation code for the app will be sent out to all pre-registered participants at the end of September.  At the conference, KOTESOL wIll have power strips available for recharging mobile devices. 
For those who would like to take a quick peek before installing the app, the KOTESOL contents, in a more boring "web-browser" format, can be seen at https://whova.com/web/ktic_201710/ (we are still adding content!).
For more information on the Whova app including our invitation code see the PDF below or watch the step by step video here.