By Webeditor_Sig CBI on April 9, 2015 - 4:29am | Reads | SIGS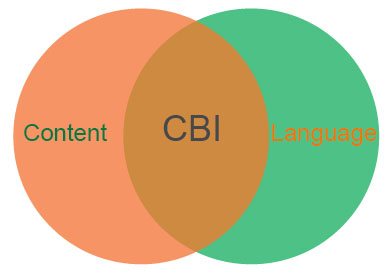 Welcome to the Content Based Instruction Special Interest Group (CBI-SIG).
** Just Announced!** There are several CBI related sessions listed for the International conference. I will list those here (please let me know if I have missed some).
Adamson, Calum: Effective lesson planning for content-based and content-integrated lessons
Eckert, Ken: Why is an English Professor Here, And Can/Should Literature Be Taught?
Goh, Happy, Pui, Priscillia: Fostering critical thinking and writing skills through content-based instruction for engineering undergraduates
Monceaux, Alex: Deepening Content Knowledge through Problem Based Learning in the ELL Classroom 
Schrank, Phillip: Tips for making your Content Based Classroom better
Content-based Instruction has a long history under diverse names. Even today the term "content-based instruction" means different things to different people, with noted scholars such as Rod Ellis, David Nunan, and Jack Richards disagreeing on fundamentals, while specialists such as Echevarria, Pally, and Snow examine widely different perspectives on approaches as well.
The KOTESOL CBI-SIG may be the first of its kind globally, a special interest group looking specifically at concepts, methods, and materials for merging the twin aims of language instruction and content (subject) learning in the classroom.
Facilitator: Phillip Schrank
Email: cbisig@koreatesol.org