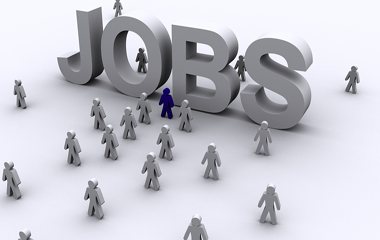 Welcome to the KOTESOL Job Board!
We are here to let our members know what jobs are available to the ELT community of KOREA.
Please note: We do not vet or investigate any  job listings posted on this board nor do we vet the employer offering the job posting. 
To post an advertisement for your organization, please email jobs@koreatesol.org. Please refer to the Job Posting Guidelines and the Terms of Service in the right hand menu before sending your e-mail to ensure your advertisement will be posted.
---
Job Advertisements are available at the menu on the right as well as linked below.  All jobs are listed alpha-numerically by date received (Year-Month-Day), and categorized by Organization Name and Job Type ("University" and "Corporate" at this time).  Job Advertisements will be available for 60 days.
---
Follow the link below to place your job advertisement with KOTESOL
https://koreatesol.org/content/terms-service
---
2016-07-06 Keimyung Adams College, Daegu
https://koreatesol.org/content/2016-07-06-keimyung-adams-college-daegu
2016-06-22 KAIST Learning Center, Daejon
https://koreatesol.org/content/2016-06-21-kaist-learning-center-daejon-0
2016-05-21 Seoul National University of Science and Technology, Seoul
https://koreatesol.org/content/2016-05-21-seoul-national-university-science-and-technology-seoul
2016-05-09 Korea University, Seoul
https://koreatesol.org/content/2016-05-09-korea-university-seoul
2016-05-09 JEI English TV, Seoul
https://koreatesol.org/content/2016-05-09-jei-english-tv-seoul
2016-05-01 Kyungpook National University, Daegu
https://koreatesol.org/content/2016-05-01-kyungpook-national-university-daegu
2016-02-02 Elementary School located on the Campus of Busan National School of Education, Busan
https://koreatesol.org/content/2016-02-02-elementary-school-located-campus-busan-national-university-education-busan
2015-12-04 Andong National University, Gyeongbuk
https://koreatesol.org/content/2015-12-04-andong-national-university-gyeongbuk
2015-11-12 Daegu Gyeongbuk English Village (DGEV), Daegu
https://koreatesol.org/content/2015-11-12-lead-coordinator-daegu-gyeongbuk-english-village-dgev-daegu
2015-11-12 Handong Global University, Pohang
https://koreatesol.org/content/2015-11-12-handong-global-university-pohang
2015-10-22 Korea University Institute of Foreign Studies, Seoul
https://koreatesol.org/content/2015-10-22-korea-university-seoul
2015-10-16 Seoul National University of Science and Technology, Seoul
https://koreatesol.org/content/2015-10-16-seoul-national-university-science-and-technology-seoul
Employment Center at the 2015 International Conference
http://koreatesol.org/content/2-employment-center-2015-international-conference