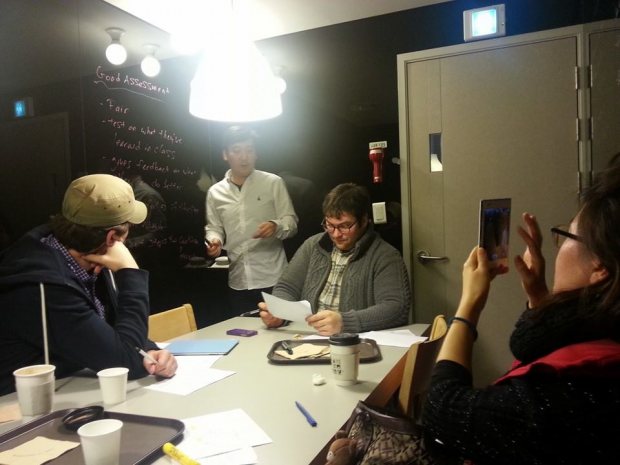 When: 2nd Sunday of each month from 4:00pm to 6:00pm.
Where: Sookmyung University.
Directions: From 숙대입구역 on Line 4, take Exit #10. Walk under the overpass, cross the main street, and continue uphill towards the Sookmyung (SMU) campus. Turn right at the first traffic light (there's a Watson's on the corner), and walk until you see the Injaegwan -- a tall SMU building opposite the 7-11. The meeting will be in Room 105 on the ground floor. 
Map: http://tesol.sookmyung.ac.kr/community/tesol_contents.php?pageid=105030
For more information please contact the Seoul facilitator, Anne Hendler (seoulrpsig@gmail.com).