By Webeditor Daegu on February 23, 2015 - 1:51pm | Reads | News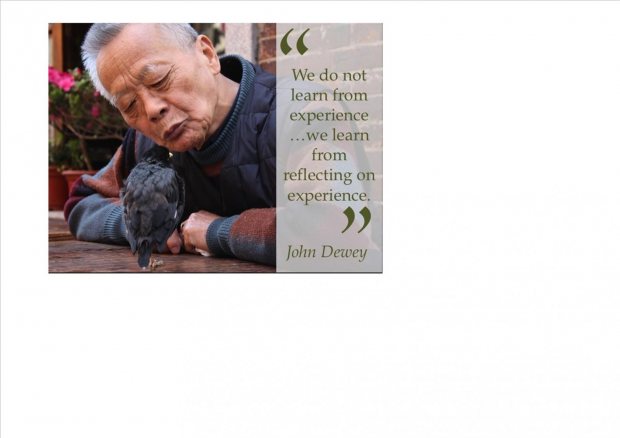 What with the Winter vacation and so many of us being away for a while, this review is a little late - my apologies!
Our January workshop was one of my personal favourites to date, with a wonderful presentation on reflective practice in the classroom by David Harbinson. He lead the workshop by asking several questions of the attendees about their own teaching experiences, and guiding them through the process of reflecting on, planning for, applying new ideas to and evaluating their own lessons.  This strategy seems invaluable to anyone wishing to make the most of their teaching experience, and to incorporate new information, ideas, feedback from students and co-workers into their lesson planning for the future.  
Many attendees requested the slides from Dave's presentation, which I am unable to attach as the full PPT, but am happy to e-mail to anyone interested in the whole presentation. 
Attached is the slide from Chelsea's presentation on finding your own teaching style at the December workshop, which was likewise very popular, and that many attendees had asked for, I am happy to email that PPT to anyone interested in it also - apologies that it's so late!