The Gwangju–Jeonnam Chapter, and KOTESOL as a whole, is promoting a member discount program whereby local and nationwide establishments provide discounts on select products and services to our membership.
Our Discount Partner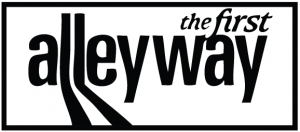 The First Alleyway
Located in downtown Gwangju, this Western cuisine restaurant caters to the international community in the area with a North American-style menu. Owned and operated by a lifetime KOTESOL member, The First Alleyway provides a discount of 10% on foods to KOTESOL members. Phone: 070-4127-8066
THE FINE PRINT
— Proof of current KOTESOL membership is required. This can be provided by showing a current KOTESOL membership card or by showing proof of membership by accessing one's KOTESOL profile and downloading one's membership status with expiry date.
— Discount offers are for individual KOTESOL members, not for a party of two or more that the KOTESOL member may be a part of.
____________________
As KOTESOL is a Global Partner of IAFOR, KOTESOL members are provided with a 30% discount on all IAFOR Conferences worldwide. Based in Japan, IAFOR conferences include numerous ones annually related to language learning at nearby locations. For details on IAFOR conference dates, locations, and discount procedure: Go Here.