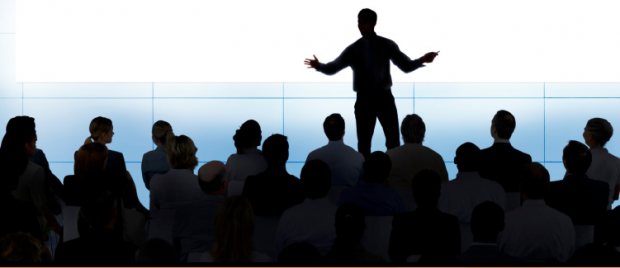 Event Page ㅡ Information Page ㅡ Dr Farrell Interview Page ㅡ Schedule PDF ㅡ
Schedule
---
ㅡ All Workshops in Room B178 (in the new campus complex)
ㅡ (Schedule PDF at bottom of page)
10:00 ㅡ 10:50 Brian Raisbeck
Five Concepts for Classroom Management
11:00 ㅡ 11:50 Michael Griffin (ChungAng University)
But What If We Are Wrong?
12:00 ㅡ 12:50 Maria Lisak (Chosun University)
Electronic Teaching Journal: Streamline Collecting Data for Reflecting Practices
12:50 ㅡ 14:00 Lunch Break
14:00 ㅡ 15:50 Dr. Thomas S.C. Farrell (Brock University, Canada)
Research on Reflective Practice in TESOL: A Reflection
16:00 ㅡ 16:50 Jocelyn Wright (Mokpo National University)
Reflecting on Investment and English Language Learners
17:00 ㅡ 17:50 Jien Ra (Taegu Foreign Language High School)
Reflective Practice from an Athenian Stoa 
____________
18:00 ㅡ 20:00 Informal Post-Workshops Dinner
At Ashley Buffet Restaurant - Gongdeok Branch (애슐리 공덕역점)
Directions (Map): HERE.   Phone: 02-706-1031  
Address: 137 Mapo-daero, Gongdeok-dong, Mapo-gu (마포구 공덕동 마포대로 137)
____________
ㅡ All Workshops in Room B178 (in the new campus complex) ㅡ
---
Abstracts and Bio-sketches
.


Reflective Practice in TESOL: A Reflection
Thomas S.C. Farrell (Brock University)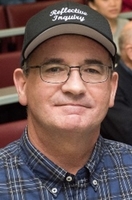 What is reflective practice within teaching English to speakers of other languages (TESOL)? What research has been carried out on reflective practice in TESOL? What does the research conclude about the practices that encourage TESOL teachers to reflect? Does engaging in reflective practice improve TESOL teaching? In this presentation, I outline and discuss the results of a survey of research articles from 58 academic journals over a seven-year period on the practices that encourage TESOL teachers to reflect. I operationalize reflective practice according to five levels/stages of teacher reflection: philosophy (teacher-as-person), principles (assumptions, beliefs, and conceptions of teaching and learning), theory (theories-in-use), practice (actual teaching), and beyond practice (sociocultural and political consequences). After explaining the framework, I apply it to the research articles that focus on practices that encourage teacher reflection. The results of this survey/review are overwhelmingly positive; clearly, teachers, whether reflecting on their identities, beliefs, theories, or their own teaching do recognize the developmental value and transformative potential in the activities of reflection.
Biographical Sketch
Thomas S.C. Farrell is Professor of Applied Linguistics at Brock University, Canada. Professor Farrell's professional interests include Reflective Practice, and Language Teacher Education & Development. Professor Farrell has published widely in academic journals and has presented at major conferences worldwide on these topics. A selection of his work can be found on his webpage: www.reflectiveinquiry.ca
[ TOP ]
____________________
Five Concepts for Classroom Management
Brian Raisbeck
During this presentation, participants will explore five concepts that contribute to positive behavior in the classroom – belonging, relevance, engagement, empowerment, and support. Participants will actively partake in discussions with other educators and exchange ideas about what has worked well (or not so well) within their own respective teaching contexts. By the end, participants will be able to better assess the factors that go into managing their class. While many of the ideas exhibited will be looked at through the lens of the presenter's own experiences at the high school level within the Korean public school system, the concepts can be applied to a broad spectrum of educational settings.
Biographical Sketch
Brian Raisbeck currently teaches English conversation and English writing at a high school in Seoul, South Korea. He holds a BA in History from the University of California at Santa Cruz and an MAT in TESOL from the University of Southern California.
[TOP]
____________________
But What If We Are Wrong?
Michael Griffin (ChungAng University)



Uncovering beliefs, articulating them, reflecting upon them, and considering how they do (or how they don't, or how they might better) translate into action in the classroom can be extremely valuable for teacher development. In this interactive session, we will explore and consider some of our more tightly held beliefs. Part of this exploration will be bringing our beliefs to the light of day and examining where they come from and what purpose they serve. Part of this exploration will be to imagine the beliefs we hold dear are simply "wrong." What would that mean for us? How might our beliefs being "wrong" impact our classroom practices and ourselves as teachers? These are the types of questions that will be considered and discussed in the workshop. Participants can expect to walk away with a better understanding of their beliefs, or a sense of confusion and a series of questions to consider.
Biographical Sketch
Michael Griffin has been involved with English teaching for over 17 years. He has worked as a teacher, teacher trainer, trainer-trainer, curriculum developer, substitute teacher, assistant director, and mentor. Intercultural awareness, world Englishes, curriculum development, alternative ways of teacher development, and reflective practice are some of his main interests these days. He blogs at http://eltrantsreviewsreflections.wordpress.com
[TOP]
____________________
Electronic Teaching Journal: Streamline Collecting Data for Reflecting Practices
Maria Lisak (Chosun University)



Technology gives teachers a variety of ways to capture classroom learning multimodally. Collecting student work to give feedback is helpful to the student, but can become cumbersome for the teacher to see the 'big picture' and notice different areas or patterns that can improve the learning interaction. The workshop presenter shares how she has streamlined the way she collects student work and teaching artifacts. Examples of textual, visual, and multimodal materials from her students' work as well as teaching artifacts, like lesson plans, in-class notes, audio and video, critical incident reports, and reflective teacher journaling are gathered into a report document for analysis and reflection. Using a diary application that makes a timeline report of captured materials helps to get a bird's eye view of the learning experience to analyze student work and also reflect on teaching, feelings, and patterns for improvement or change.
Biographical Sketch
Maria Lisak teaches in the Public Administration and Social Welfare Department at Chosun University in Gwangju, South Korea. Originally from the United States, she has been teaching in Korea for 21 years. She designs and teaches an English language course for Korean university sophomores in administration and welfare. Her masters in instructional systems technology and her current work on an EdD in Literacy, Culture and Language Education through Indiana University help to set up her classroom for learners to have socially insightful experiences that help empower them to meet the challenges of our world. Her blog is available at koreamaria.typepad.com/gwangju for more details on her work or to connect through social media.
[TOP]
____________________
Reflecting on Investment and English Language Learners
Jocelyn Wright (Mokpo Natl. University)



Many people talk about motivation in English language learning (ELL), but is that enough? Some would have it that Bonny Norton's lesser known concept of investment is more important. Norton has been heavily influenced by the work of Pierre Bourdieu, notably here his forms of capital. She has also been influenced by Chris Weedon's poststructural discussion of identity. Norton's sociological construct thus originates from her interest in the interactions between learners' complex and changing identities and conditions of the social world that afford or constrain their learning.
 
In this workshop, we define and explore the concept, and reflect on instantiations of it in our own contexts through recollections of specific learners. The hope is that, in the process, we will come to better understand the implications of investment and the interaction between identity and economic, social, cultural, and symbolic factors, and that this awareness will stimulate further reflection along these lines.
 
Biographical Sketch
Jocelyn Wright works in the Department of English Language and Literature at Mokpo National University. She has degrees in linguistics and education and is also CELTA certified. She has been teaching English in Korea at the university level for over eight years. In addition to teaching here, she has taught in French Canada, the Dominican Republic, and France. She is actively involved in KOTESOL and co-facilitates the Gwangju-Jeonnam Reflective Practice Special Interest Group (SIG), and the national Social Justice SIG. Her many interests include professional development and critical pedagogy.
[TOP]
____________________
Reflective Practice from an Athenian Stoa
Jien Ra (Taegu Foreign Language High School)



Millennia of work in philosophy and centuries of science have disproved many of the claims made by ancient philosophers. However, some ideas have withstood the rigors of critical evaluation and have not only proven to be relevant today, but have been supported by actual scientific evidence. One of these may have implications that can revitalize or even completely reframe a teacher's whole practice of reflection. This talk outlines the main principles of the school of philosophy first espoused by Zeno of Citium on an Athenian Stoa in 300 B.C.E. and connects those ideas to the goals of reflective practice. Fitting in with modern psychological and educational research, this is a layperson's guide to reflective practice from a unique angle.
Biographical Sketch
I am currently teaching Critical Thinking and English at Taegu Foreign Language High School, though my background is in Art Education. I have been involved with reflective practice since I started my teaching career and enjoy exploring new ways of reflecting. At the 2014 Yongin Regional KOTESOL Conference, I spoke about looking at reflective practice with the same principles used to interpret artworks. In teaching, my primary goal is to foster critical thinking – in Richard Paul's strong sense – in my students. My ultimate aim in reflective practice is to apply strong-sense critical thinking to my own practices and all parts of my thinking process as best I can.
[TOP]
---
The KOTESOL Reflective Practice SIG wishes to thank Sookmyung Women's University and its Sookmyung TESOL program for venue support for this event.


---