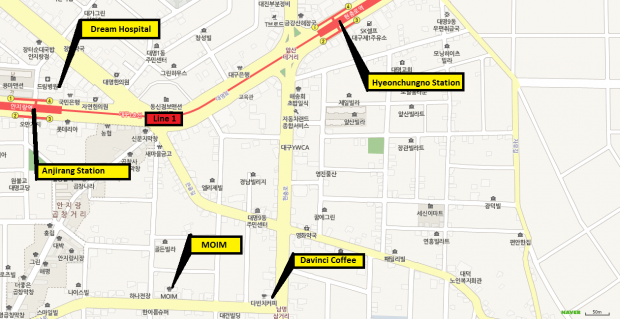 When: 3rd Sunday of each month from 4pm to 6pm.
Where: MOIM (736-3 Daemyeong-9dong, Namgu, 053-626-3013). Go to Hyeonchungno Station and take exit 2... turn left at the main intersection (Apsan 4 Jct)... walk down about 470 meters and then make a right when you see Davinci Coffee... walk another 200 meters and MOIM will be on your right.
For more information please contact the Daegu facilitator, Josette LeBlanc (josette.leblanc@gmail.com).