By Webeditor Daejeon on September 15, 2015 - 1:57pm | Reads | News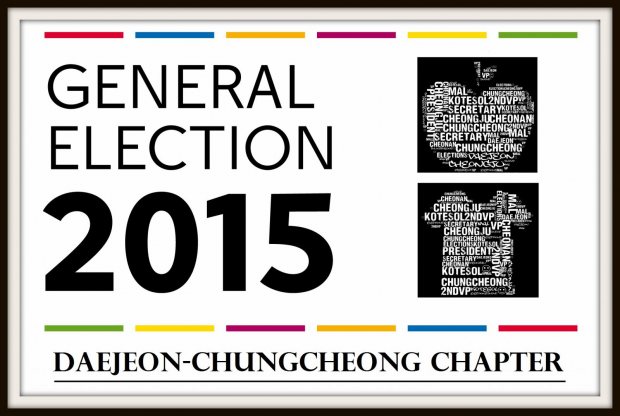 Daejeon-Chungcehong Elections!  How would you like to be a member of our 2016 Executive Council?  Here's your chance!  Possible positions are: President, 1st VP, Daejeon 2nd VP, Cheongju 2nd VP, Cheonan 2nd VP, Secretary, Membership Coordinator, and 4 Members at Large (MAL). The position of Treasurer is also an elected position, however qualified candidates must have spent at least one full term on the chapter executive council.  A description of these positions can be found of pages 7-11 of our Governance Manual, located here: http://koreatesol.org/sites/default/files/pdf_publications/2011-02-26%20...
Here are some important dates with regards to the election: 
Nominations: November 1st to November 15th
Online Voting: November 16th to 27th. All current members of the Daejeon-Chungcheong Chapter will be sent an online ballot via email. 
Results: Announced at our November Symposium on November 28th. 
Our Nomination Period finished on Sunday, November 15th! You can view the candidate bios below. EVERY active member of the Daejeon-Chungcheong Chapter will receive an online ballot on Monday, November 16th (PM). If you are an active member and DO NOT receive a ballot, please email us at daejeon@koreatesol.org .